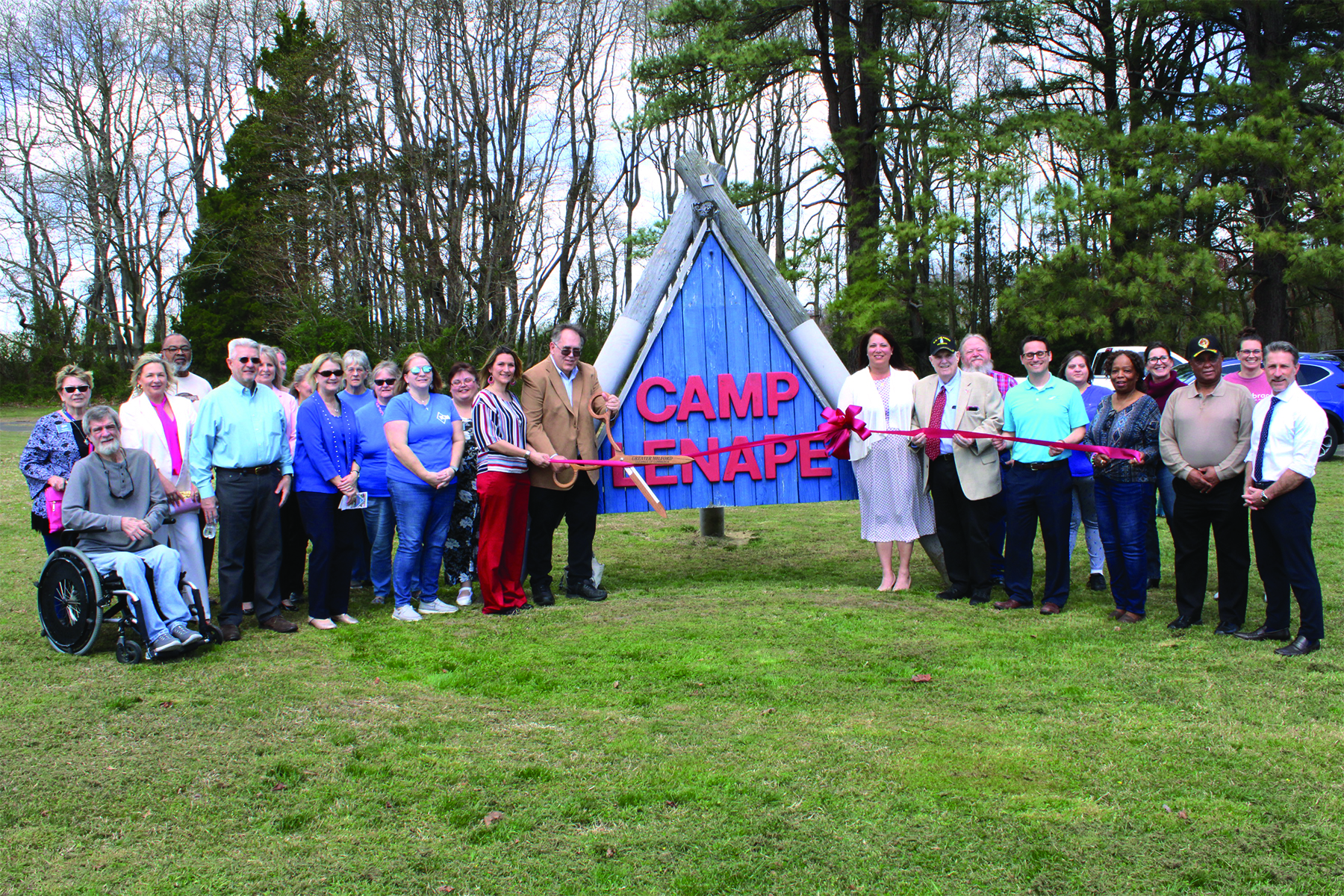 On April 4th KSI and a host of guests gathered at Camp Lenape in Felton to celebrate KSI's acquisition of the camp which was run for many years by United Cerebral Palsy for children with disabilities. Announcing this new chapter for KSI with a ribbon cutting ceremony handled by the Chamber of Commerce for Greater Milford, KSI Vice President of Mission Advancement and Vice President of Kamp Lenape, Ann Haggerty, emphasized the importance of expanding KSI's reach to a younger population. Serving children during a summer camp is an exciting addition to KSI's current programs and services. For more information about KSI Kamp Lenape email KampLenape@ksiinc.org. 
KSI is a not for profit agency, providing vocational training, employment, supported employment, community integration, transportation, day habilitation, and nutritional services to individuals with disabilities throughout Kent and Sussex Counties.  KSI is committed to making all reasonable accommodations in order to ensure that our programs and services are as accessible as possible to as many people as possible. To learn more about KSI visit their web page at www.ksiinc.org or call Alicia Hollis, Director of Community Relations, at (302) 422-4014 ext. 3015 to schedule a tour. Like us on www.facebook.com/KSIWorks.
Photo Caption: Gathered on April 4th to celebrate KSI's acquisition of "Kamp Lenape" were (Left to right) KSI Director of Community Relations Alicia Hollis; Past KSI Board Member Scott Ward; Milford School District Director of Student Services Laura Manges; KSI Board Member Frederick A. Duffy; Alan Moore; KSI Director of Human Relations Barbara Wilson; CACFP Education Associate Aimee Beam; KSI Champion Suzy Hutchison; KSI Board Chair Dr. Donna Smith-Moore; KSI's Brenda Rutherford, Dawn Welch, Crystal Hughes and Michelle Cain; Kamp Lenape Director Kim Tuder; KSI Interim CEO James Greenwell; KSI Vice President of Mission Advancement Ann Haggerty; KSI Board Member William Hare; DDDS's Mike Erixson; KSI Board Member Jesse Spampinato; DDDS's Heather Delgado; Eunice Hammond; State of Delaware's Candy Caporale; KSI Board Member Charles Hammond; Embrace Delaware Executive Director Abby Stewart; and Delaware Sec. of Education Mark Holodick.